More size, same volume
Technology SpaceMax™
Store more products in a roomy 634 liter interior with unique SpaceMax™ technology, which allows us to get more interior volume through thin walls equipped with thermal insulation without reducing the energy efficiency of the refrigerator.
Humidity, with an independent cooling system
Twin Cooling Plus™
The Twin Cooling Plus system regulates the temperature, balances coolness and humidity, thanks to the independent cooling system in the refrigerator and freezer spaces, odors do not mix, and products remain healthy.
* Based on internal research compared to traditional cooling systems.
Harmonious and sophisticated design
to be built
Give your home a sophisticated and modern look. The built-in refrigerator fits perfectly with your wooden furniture and creates an impressive kitchen interior. The minimalist design combines flat doors, interior handles, an interior screen, a flat wine rack and gray-hued cabinets.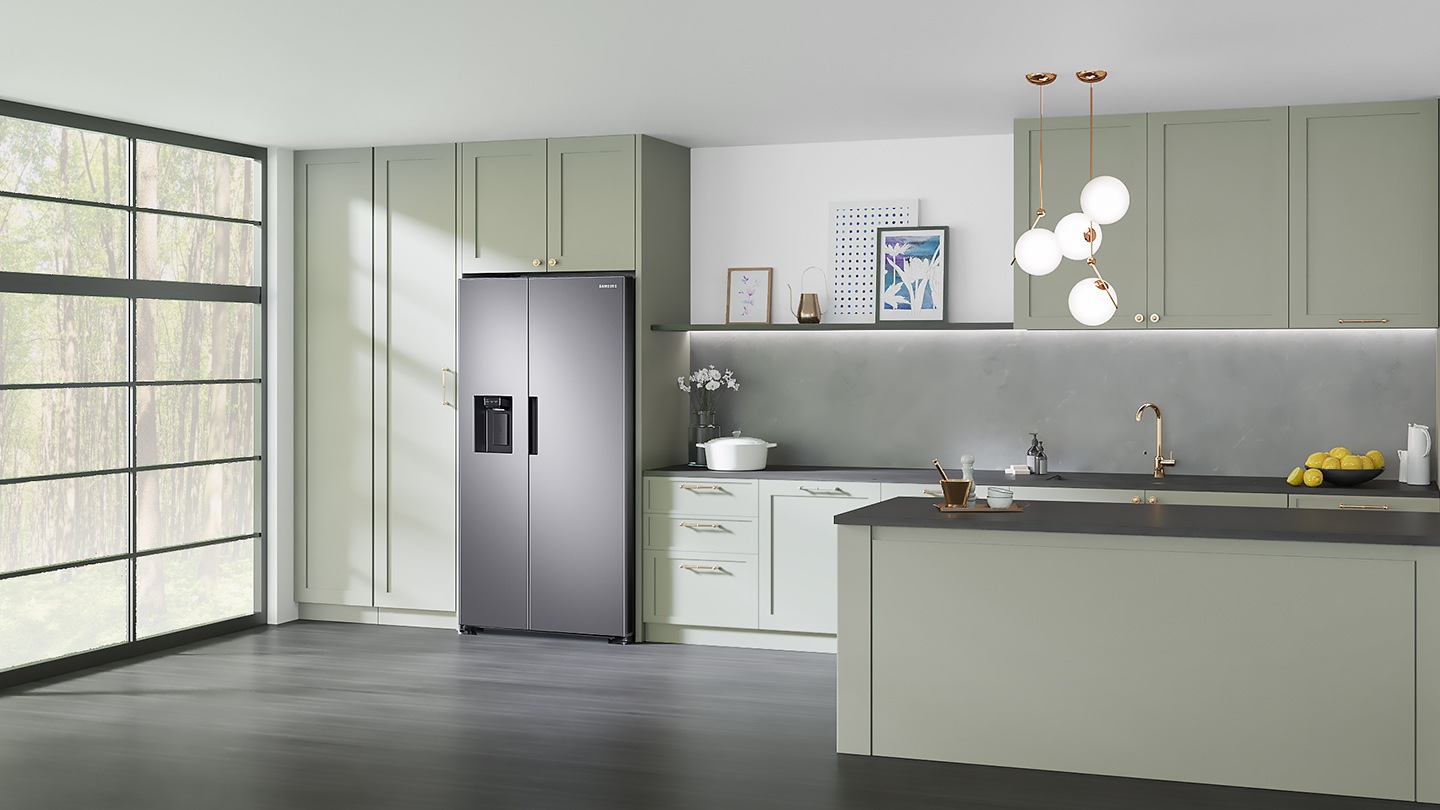 * Optional. Available on specific models only.
Less wasted space, more space for products
Flat air duct
Get more space without reducing the efficiency of the refrigerator. Unlike traditional air ducts, the slim cooling system is completely flat in the sidewall, reducing unused space and increasing product storage space. However, it cools the products just as efficiently, so everything stays fresh and tasty.
Perfect access
Easy access control
Enjoy elegant yet simple controls, even if you have limited mobility. Easy access control enhances the minimalist design as it is discreetly hidden inside. The controls are accessible, even from a wheelchair, and can be used with one hand, ensuring better accessibility for people with disabilities.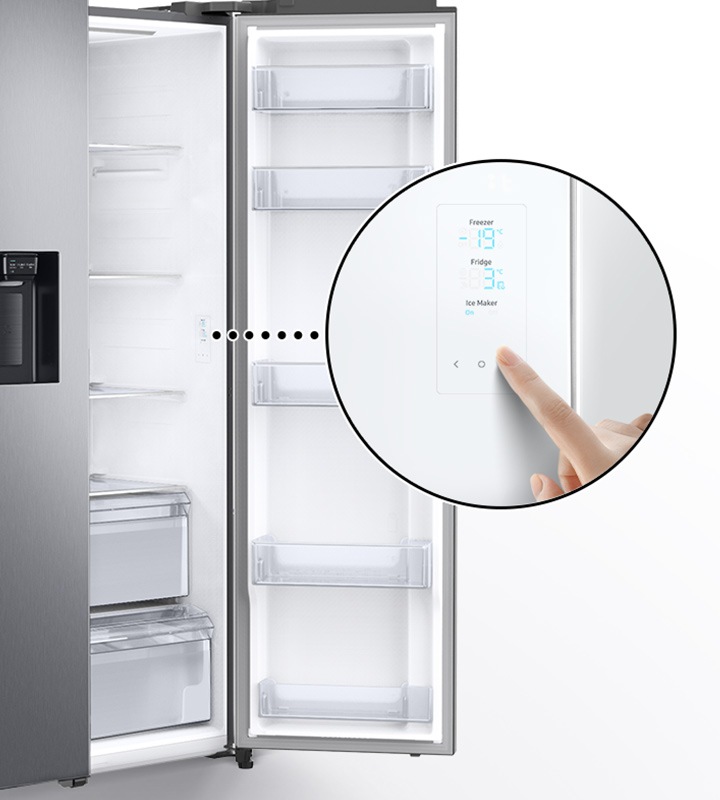 Less noise and energy
Digital inverter technology
Enjoy less noise and more energy efficiency. Unlike traditional compressors, digital inverter compressors automatically change speed based on cooling needs. Therefore, the refrigerator will seem even quieter than the library. Noise level – only 37 decibels. It also adapts to the new electricity regulations and saves you money.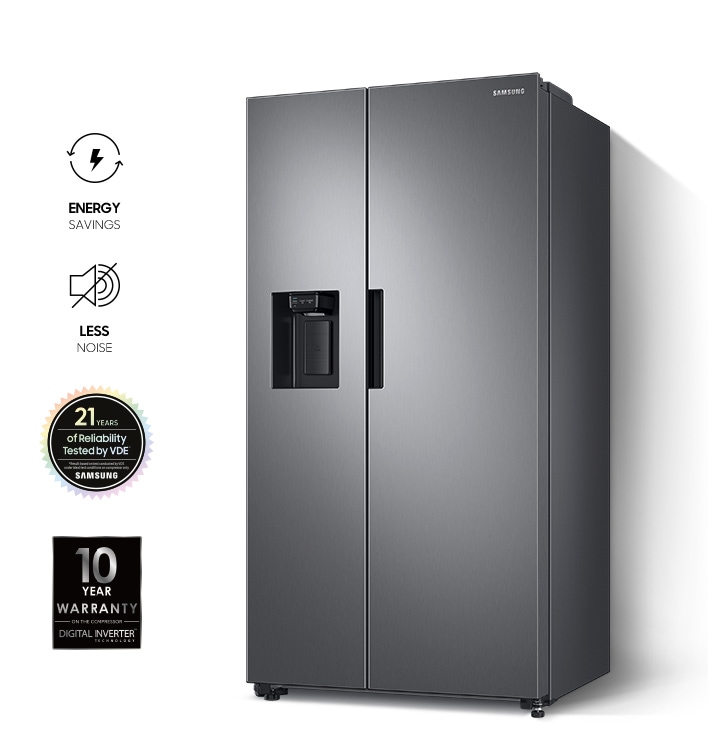 permanent health
Preserve the original appearance, taste and smell of products for longer. The independent cooling system of each section cools all corners evenly. A state-of-the-art insulation system minimizes temperature fluctuations, regardless of how cold or hot it is outside. Digital inverter technology accurately senses and controls temperature.
More ice, more space
Indoor ice maker
Free up more space to store more products without losing ice with the built-in ice maker. It is attached to the door, which saves space by freeing up the freezer shelf, while still making and storing plenty of ice. Its transparent plastic cover allows you to easily see how much ice is left in the box.
Rapid cooling and freezing as desired
cooling/freezing
Enjoy the fast cooling function. At the touch of a button, the Power Cool function blows intense cool air into the refrigerator to quickly chill your food or favorite drinks. The Power Freeze function quickly ejects a large mass of cold air into the freezer. It is perfect for freezing or consolidating products and making ice.