Features
Equipped with Mist Charge Unit moisture permeable film, which is Toshiba patented technology, keeps the humidity rate at about 90% in the crisper.
Only the humidity of cold air flow is transported to the crisper via the unit film, and is not released when the humidity rate is below 90%.
Constant high humidity, care for the vitality of fruits and vegetables.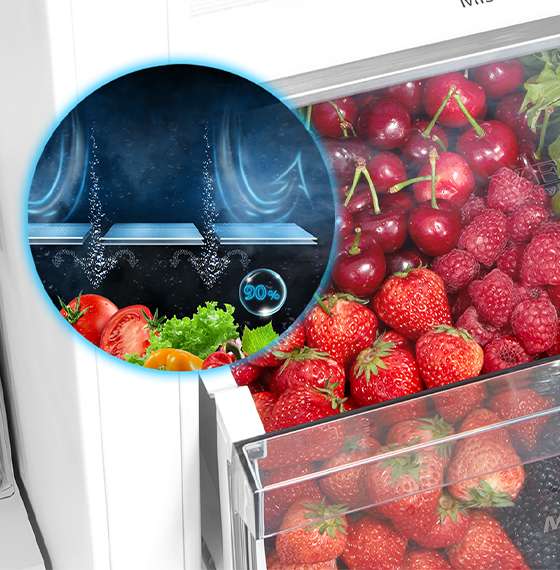 Features
Compared with plastic, metal has a good performance of keeping cold temperature, because of its better thermal conductivity.
Dual Alloy Cooling in both fridge and freezer compartments, achieve faster cooling and better performance of keeping temperature.
• Even cooling
• Cool down faster and more stable
• More delicate(with metal texture)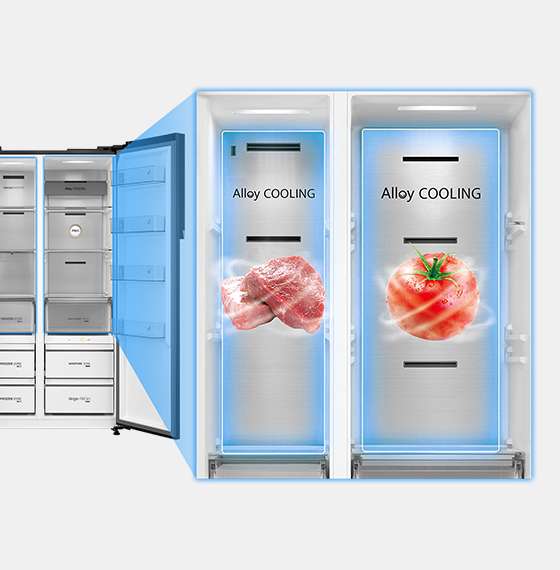 Features
Toshiba Pure BIO, honeycomb ceramics, absorbs unwanted smell efficiently and keeps fresh longer.
Pure BIO can dilute the inside ethylene concentration, reduce bacteria rate, slow down the ripening and rotting process.
• Sterilization and deodorization rate 99.9%*
• Ag+ ion catalyst
• Reused after sun exposure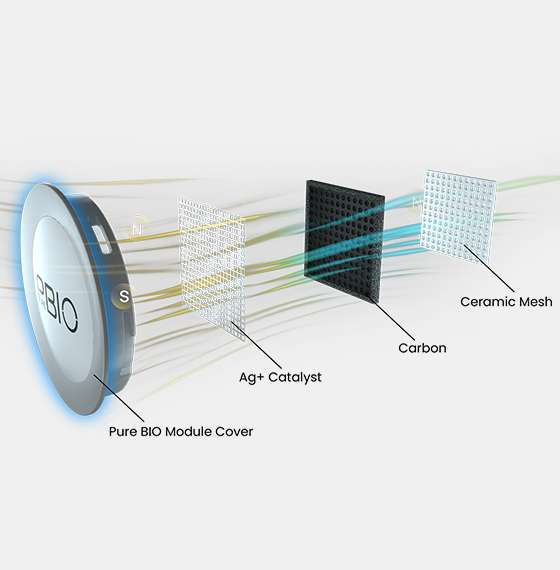 Features
Both the compressor and fans are inverter. The fan automatically senses changes in the cooling capacity of the compressor and adjusts speed in 4 levels.
High Speed: Efficient cooling, longer freshness. The fan can automatically speed up and cool down quickly.
• Auto-Adjusting Cooling
• Lower Noise
• Stable and Reliable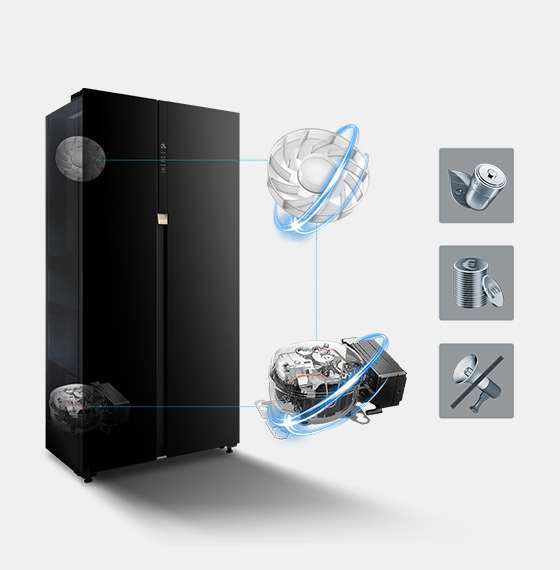 Features
3+3 drawers in the fridge and freezer compartment make separate storage for diverse food. "1+1" half-deep drawer and "2+2" full-deep drawer provide more space and more storage.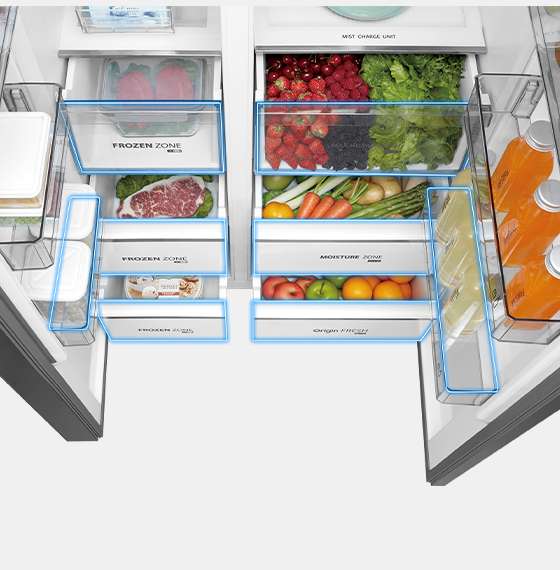 Features
In addition to the Max-humidity fresh drawer, micy6 is also equipped with a normal humidity-adjustable crisper. Convenient to store large amounts of fruits and vegetables.