WORLD'S 1ST WASH & SPIN
TWO LOADS AT THE SAME TIME
Separate Wash
TWINWash™ is a washing solution that has never existed before. It is all about efficiency, helping you get more clothes cleaner in less time by washing two separate loads simultaneously.
Certified by wfk

The renowned wfk testing institute has inspected the Hand Wash program of LG TWINWash Mini and confirmed its effectiveness.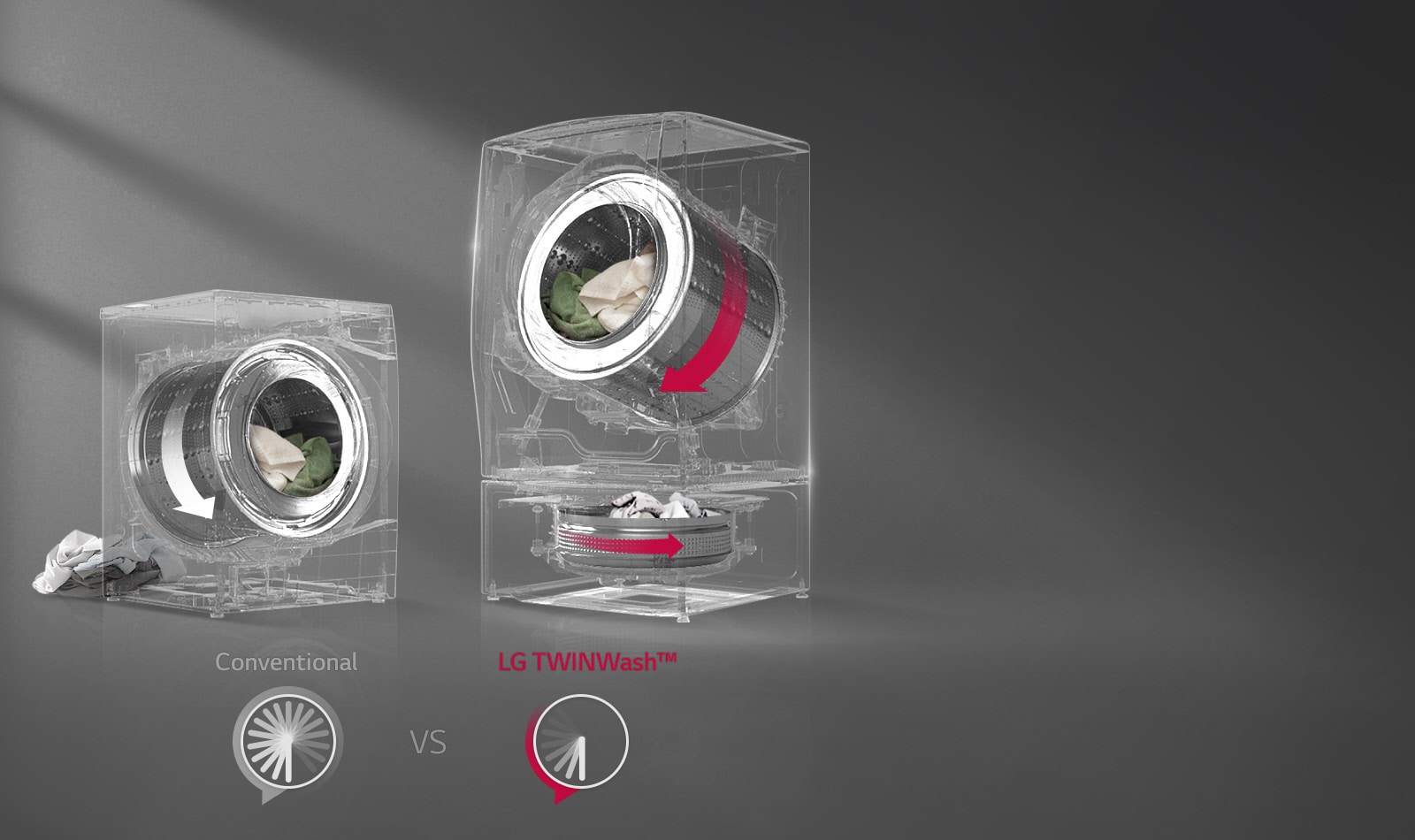 Time Saving
Cut your laundry time in half! Now you can finish two loads of laundry in 49minutes with LG TWINWash™.
Ergonomic Design to Help You
The TWINWash™ makes its easier to do your laundry in many ways, starting with less bending for your back and knees. The higher top washer is more ergonomic to load.
6Motion DD
Optimal Wash for Fabrics
Select a wash program and 6Motion Direct Drive technology moves the wash drum in multiple directions, giving fabrics the proper care while getting clothes ultra clean.
Inverter Direct Drive
Less Vibration, Less Noise
Not just one but two high-efficiency Inverter Direct Drive motors enhance washing performance and durability but without the noise and vibration. Plus, the motors dissipate less energy, reducing electricity consumption.
10-Year Warranty
LG Direct Drive Washing Machine provides a 10 year warranty for Direct Drive Motor part with confidence on the durability and reliability of the technology.
Steam™
More Hygienic
LG Steam™ technology eliminates 99.9% of allergens, such as dust mites that can cause allergy or respiratory issues.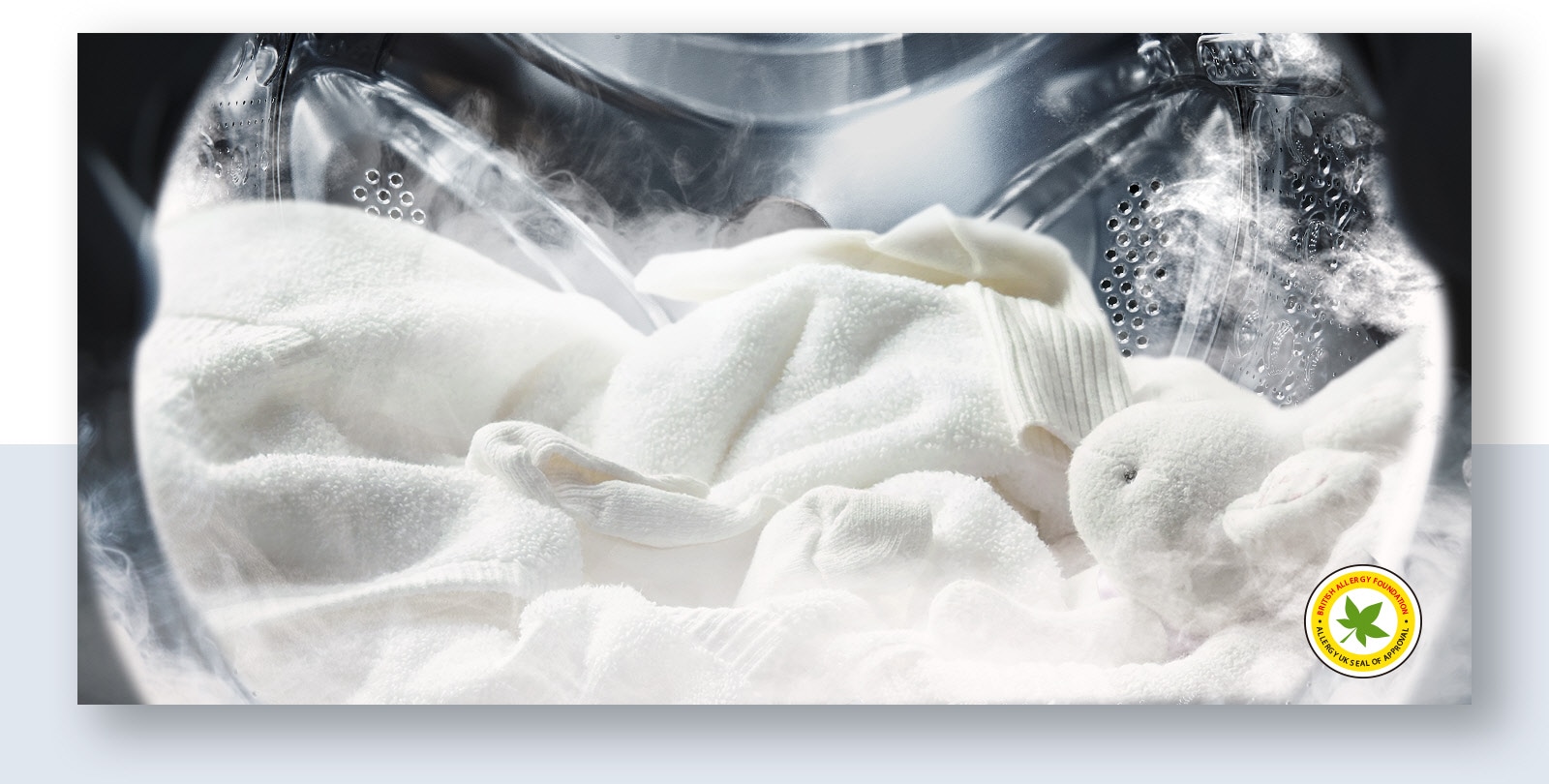 *Allergy Care cycle certified by BAF (British Allergy Foundation) reduces 99.9% house dust mites.
Smart Convenience with WiFi
ThinQ™ technology lets you operate or monitor your laundry from anywhere, anytime. You can track energy consumption or use Download Cycle to add a whole range of newly developed wash cycles during the washing machine's entire lifespan.
Washer and Dryer in One
LG's all-in-one washer and dryer is another of our leading appliance technologies. Save space in your home and make more room for your family.
Save Water, Save Time with EcoHybrid
EcoHybrid technology saves water or shortens the drying cycle. Select either Eco dry mode, which uses no water for Condensing, or normal dry mode to shorten the entire drying cycle and reduce energy costs.
Add Item
If you forget a piece of laundry, you can still add it after the start of the wash cycle. The LG TWINWash™ is equipped with an "Add Item" button that lets you open the door during washing to add any stray items.
DIMENSIONS