Sleek design & convenient Touch UI
Touch control boast a seamless and sleek design that brings a touch of sophistication to the home. Each model in the lineup offers a touch control panel angled for maximum visibility.
Award and Proven
Global No. 1 Selling Home Laundry Appliances Brand For 2 Consecutive Years
(Excluding China)
Inverter DD for a Powerful Wash with Less Noise
With LG Inverter Direct Drive Technology, the motor is directly connected to the drum without the use of a belt or pulley. As a result, minor mechanical parts dissipate less energy, which cuts down electricity consumption, enhances washing performance and durability, and reduces noise and vibration.
*1 year parts and labor warranty, and additional 9 years extra warranty applicable on specific part only.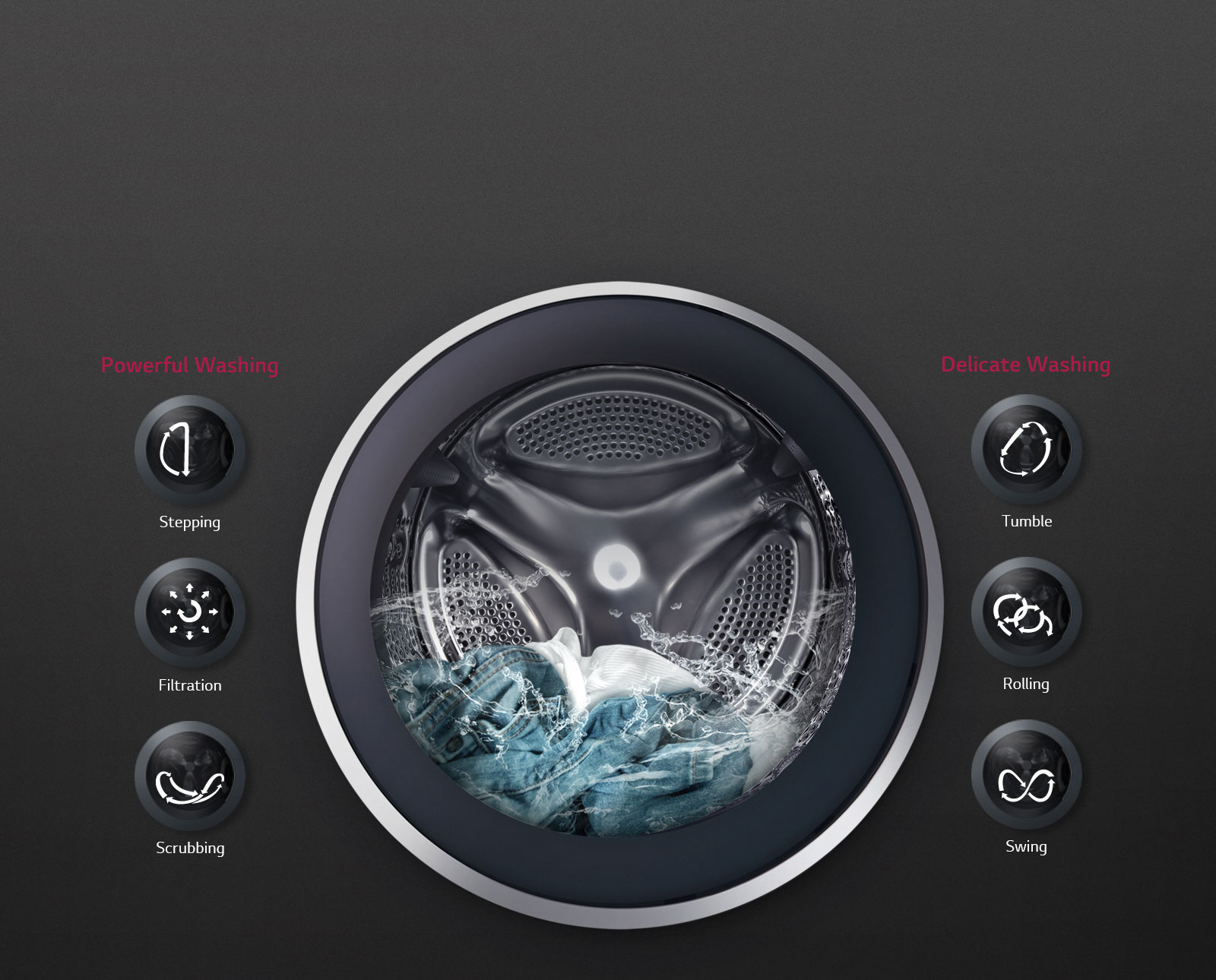 OPTIMAL WASH for fabrics with 6motion DD
6 Motion DD technology provides optimized motion combinations for each fabric type. So it delivers powerful washing performance with less damage.