Refined, harmonious design
Add a stylish Samsung refrigerator to your home. At the expense of reducing the depth, the refrigerator looks like a built-in, and the minimalist interior handles do not break the integrity of the design.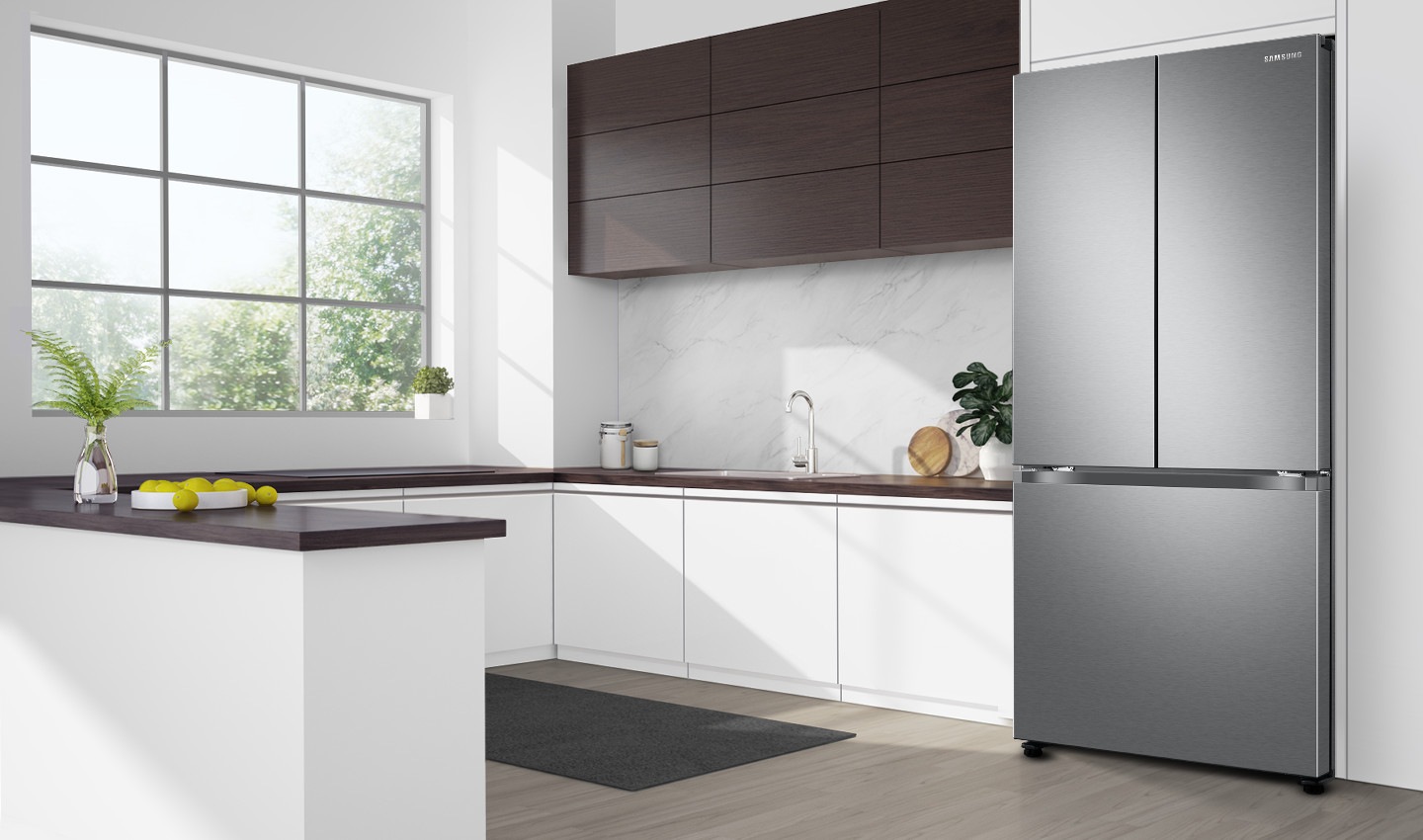 Easy and affordable management
The stylish screen is placed inside the refrigerator at a convenient height, so it is accessible even for people with special needs.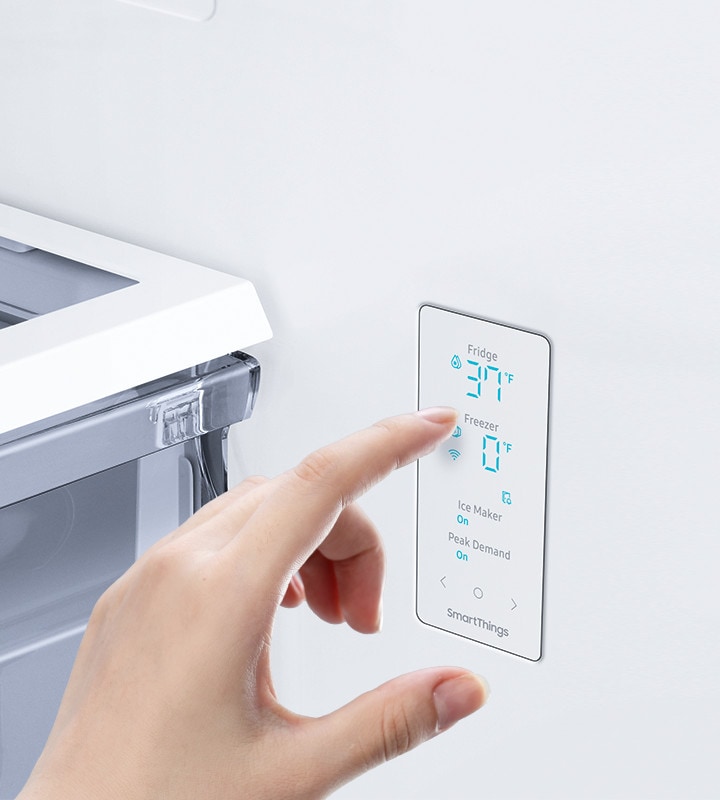 State-of-the-art cooling system
The Twin Cooling Plus cooling system independently controls and regulates the temperature, ensures the maximum humidity of the products and prevents the mixing of odors between the chambers.
No trace
Thanks to the special coating that prevents the formation of stains on the refrigerator, your refrigerator will always look impeccably clean. If it gets dirty, it can be easily cleaned even with an ordinary napkin and your kitchen will look incomparable again.
Bright LED lighting
The interior of the refrigerator is well lit by means of diode lamps located at the top, which helps you to easily find the desired product on the shelves. In addition, LED lamps are energy efficient and generate less heat.
Rapid cooling and freezing
Intensive cooling and freezing at the push of a button. The "powerful cooling" function allows you to quickly cool dishes and drinks. The "power cooling" function is also convenient for freezing food and making ice.